Perfect Integration
Splash Access API Technology Partners. The strategic solution partnerships with the following companies to enhance SplashAccess.
READ MORE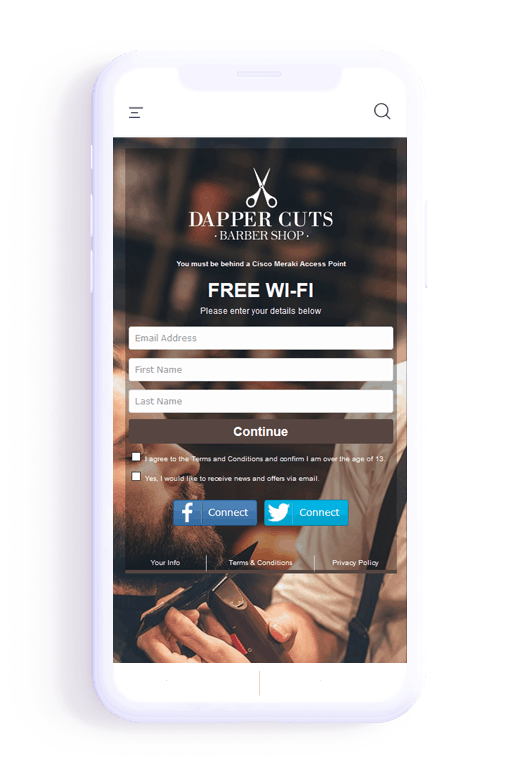 Perfect Meraki Splash
Pages
Offering users easy access onto to the Guest Wi-Fi network with different systems, Multi-pro, Payment, Guest Ambassador plus more amazing features for your Meraki WIFI Access point.
READ MORE
Who Are We?
We are an Information Technology company based in the UK providing Web Development, Computer Support and Bespoke Application Development to small and large business customers. Our aim is to provide a service that you can trust!
Monday To Friday: 9am To 6pm
(Out of Hours: Ticket Support)